Is NFTb A Good Investment In 2022?
tl;dr
NFTb is non-fungible tokens (NFTs) marketplace developed on the Binance Smart Chain (BSC). It is open-source and community-owned where users can create and trade digital art. Regarding financial performance, NFTb's market cap rank got better constantly over the last five months, reaching 656 with more than $56 million. Also, its price saw an increase over the same period, as well as its Twitter account followers. However, its Telegram channel subscribers followed a declining trend.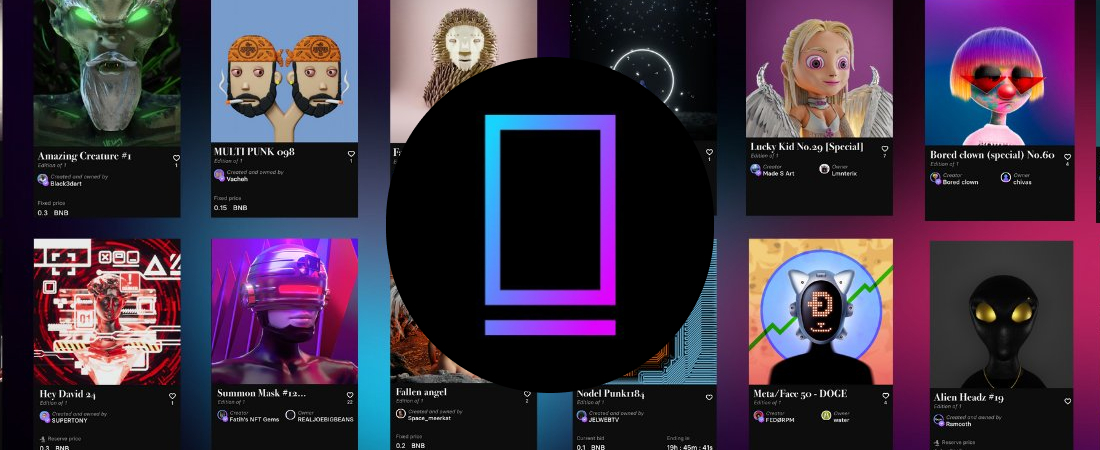 How do you rate this post?
INTRODUCTION
NFTb is a marketplace for non-fungible tokens (NFTs) that is built on the Binance Smart Chain (BSC). The core idea in the NFTb team's mind is to provide speed and affordability. NFTb is an open-source marketplace that is owned by the community. In addition to joining the platform and using its services, NFTb allows users to create and trade digital art on its platform.
HOW DOES NFTb WORK
NFTb plans to grow into an NFT marketplace that allows for cross-chain swaps of NFTs via an oracle that provides price discovery instruments for sophisticated NFT trading in the future. NFTb is meant to promote cross-chain NFT liquidity, as well as serve as a launchpad for NFT-related projects, with BSC as the main point of liquidity.
The strength of NFTb's community is the foundation of the company's whole business model. With a growing community of producers and collectors earning profits from the platform's functionality, the platform's native token, NFTB, will increase in value.
Earn is a feature on the NFTb platform that comprises a series of vaults that are open for a set period of time, as well as a liquidity provisioning Automated Market Maker (AMM). Users can choose between two sorts of vaults: limited-time vaults and daily vesting vaults.
There are presently five limited-time vaults available, each with a different active date range and APY percent. The greater the APY, the longer the vault is locked.
FINANCIAL ANALYSIS
Market cap is among the most critical factors in analyzing the financial performance of a cryptocurrency project. NFTb's market cap rank followed an overall growing trend over the last five months, with a sharp jump between August 18 and 26, 2021. When writing this post (November 14), NFTb is ranked 656 among all cryptocurrency projects of the market with over $56 million.
NFTb's price also saw a constant increase during the last five months. Starting at $0.017 on July 15, 2021, it grew non-stop to reach $0.47 on November 14. If you had invested in NFTb last month, your money would be increased by 45% by now.
Is NFTb Really That Popular?
Well, it depends on which social media you are talking about. Twitter saw a growth of 81% during the last five months in the number of NFTb followers, surpassing 74k followers on November 14. However, NFTb's Telegram channel users decreased by 10% over the same time frame.
YOU ARE SAYING THAT nftb IS THE BEST CRYPTOCURRENCY TO INVEST IN?
Without a doubt, NFT projects are among the most interesting cryptocurrency projects these days. However, apart from popularity, there are several other factors that need to be considered to choosing a project as an investment option. The overall market trend, projects' detailed information, and most critical ones, your own financial situation, and preferences.
Cryptologi.st provides all the information you need about the cryptocurrency market, from general overviews to a case-by-case analysis. However, no one better than you is aware of your financial situation and preferences. Therefore, you are the best person to make the decision whether to invest in a project or not.
How do you rate this post?