Moonriver Price Prediction 2023, 2025 and 2030. Is MOVR a Good Investment?
tl;dr
Moonriver will provide a canary network fully incentivised for Moonbeam. Moonriver's native token, MOVR, is so deeply rooted in its design that removing it will drastically affect functionality. The following is the Moonriver price prediction for 2023, 2025 and 2030.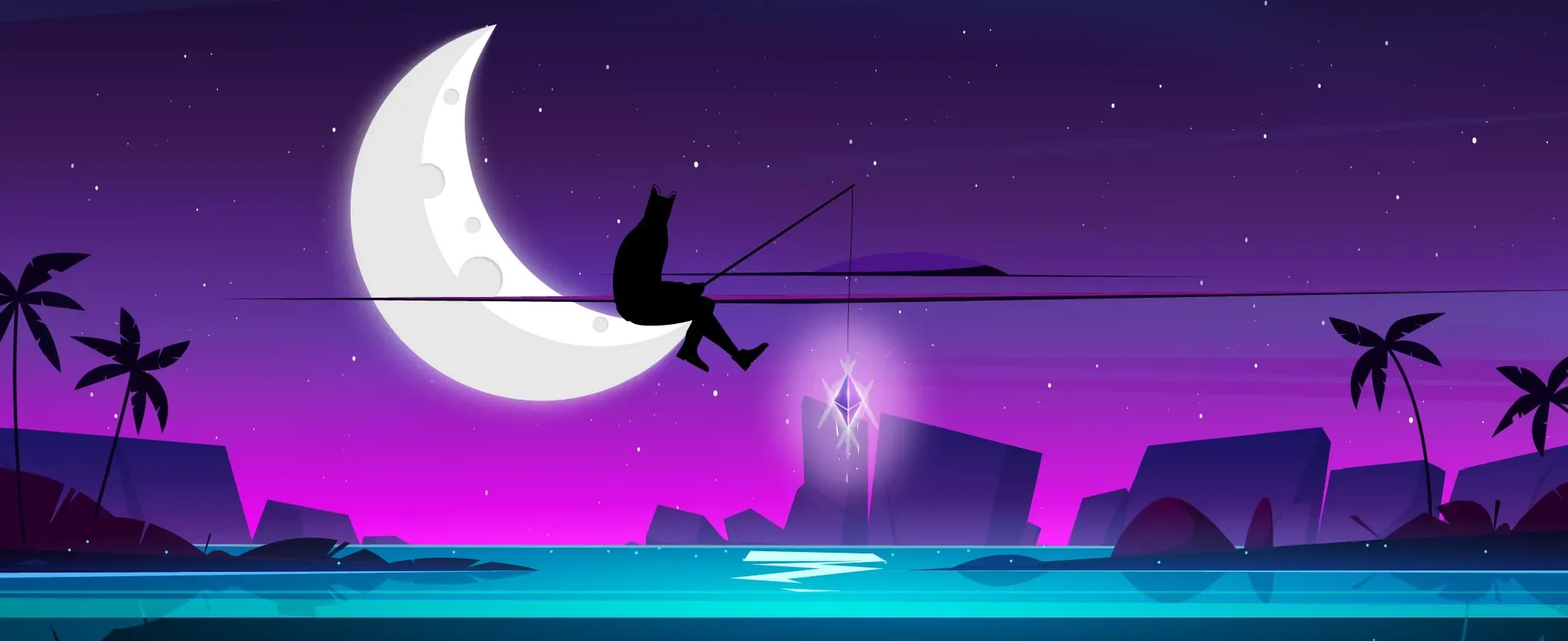 How do you rate this post?
What Is Moonriver?
Moonriver was launched in June 2021 and was initially a parachain for the Kusama network. Moonriver is a sister network of the Moonbeam platform and was meant to provide an environment for Moonbeam to test codes under real economic and financial conditions.
In simple terms, Moonriver is an Ethereum-compatible smart contract parachain built on the Kusama network.
Developers now are able to start experimenting and building on a canary network which is connected to Kusama.
Similar to how Polkadot used Kusama as a canary network, Moonbeam is using Moonriver by shipping a new code to it so the code can be tested.
Once proven, the code will migrate back to Moonbeam. You can read more details about Moonriver here because we're here to talk about Moonriver price!
What is MOVR token?
Moonriver is an Ethereum-backed ERC-20 compliant token that plays an essential role within the Ethereum network.
Those who wish to make use of digital currencies may need to pay transaction fees in the form of Moonriver. It is available on most Ethereum-supported decentralized exchanges (DEXs).
Read more: The 10 Most Scalable Blockchains With The Fastest Transaction
Moonriver (MOVR) Use Cases
Moonriver price is directly related to the use cases of MOVR tokens. Some use cases of this token are:
Paying for transaction fees on Moonriver
Supporting the metering of gas on smart contract executions
Facilitating the on-chain governance of Moonriver, i.e., voting
Powering the decentralised node structures on which Moonriver can run
Moonriver Features
Accessibility
The Moonriver platform makes experiments and new builds available for everyone so that users can access the most innovative projects before anyone else.
Be it a potential market-disrupting technology or a cryptocurrency development, you can get ahead of the game by getting to know these protocols early on and even capitalising on them! Leverage your knowledge of Moonriver innovations to maximise your ROI.
Moonriver crypto is an open-source project that enables developers to access the Ethereum Decentralized Finance (DeFi) ecosystem with minimal fees and traffic load.
It also provides various developer tools available, such as The Graph, Chainlink and a variety of ERC20 and DOT tokens that can be integrated into the network.
Additionally, Moonriver crypto gives access to several popular Ethereum-based tools like Truffle, Waffle, Hardhat, Remix and MetaMask.
Since its launch in 2020, advanced users have quickly adopted the project for its ability to provide hassle-free access to DeFi services.
More Features
Moonriver and Moonbeam are two important network upgrades to the Ethereum platform, with features such as staking and on-chain governance that help developers create more sophisticated decentralized applications (DApps) on Ethereum.
To provide further support to developers, Moonriver offers access to services like The Graph and Chainlink as well as integration services for tokens such as ERC-20 and DOT.
With these tools, programmers can take advantage of a much more robust system to develop their projects and continue improving the crypto space.
Read more: Bico Price Prediction 2023, 2025 and 2030: Is Biconomy a Good Investment?
Moonriver Price Analysis And Tokenomics
At the time of writing this article on Jul 2, 2022, Moonriver has a market cap of $55 million, giving it the rank #353 on market cap rankings.
Moonriver has a circulating supply of 4,809,458 and a maximum supply of 10,385,501. Moonriver's yearly ROI has been -45%, which is very similar to the performance we have seen in other crypto projects with similar traits, which had an annual ROI of -44%.
MOVR is being held in more than 610,000 wallets, and there have been more than 81,000 MOVR transactions in the past 24 hours.
Currently, Moonriver price is around $11.80, which is 19% higher than its all-time low of $9.88 on Jun 18, 2022.
It's also 97.6% lower than its all-time high of $494.26 on Sep 11, 2021. Moonriver's liquidity score is 50%, meaning it can be sold during bear markets, but it can be a little challenging. The following chart depicts the Moonriver price and market cap in the recent six months.
Read more: Metis Price Prediction 2023, 2025 and 2030: Is METIS Coin a Good Investment?
Moonriver (MOVR) Fundamental Analysis
Moonriver is a self-governed DeFi network that puts the community at the center of its platform.
With Moonriver, users can make proposals to improve any aspect of the network, have a say on who gets elected to the council, suggest features or cost adjustments, and vote on how the community treasury should be used.
Users are rewarded in MOVR tokens based on their stake and they cast their votes using these tokens.
This helps ensure that those with the most significant stakes have a greater say in decisions and promote token growth.
Moonriver Price And Popularity
Popularity can be an essential factor influencing the Moonriver price action. During the past six months (which, by the way, haven't been the easiest months for the crypto market!), Moonriver's popularity grew by 27% on Twitter and by %37 on Reddit. However, it decreased in popularity on the Telegram platform by 4%.
Disclaimer: Don't take this article as financial advice. You need to DYOR (Do Your Own Research) before investment.
In this volatile industry, nothing remains stagnant, and many different factors ranging from politics to social changes can influence the overall performance of the crypto market. The following is the Moonriver price prediction for the coming years.
Read more: Spell Price Prediction 2023, 2025 and 2030: Is SPELL A Good Investment?
Moonriver Price Prediction For 2023
According to some experts, the price of MOVR is predicted to reach as high as $13.61 towards the end of 2023, with a minimum value of $10.89 expected during this period.
This gradual and steady rise in value will be driven by new collaborations and technological advancements.
Although this might seem ambitious, many believe that it is possible if these bullish trends hold true in the coming months.
Moonriver Price Prediction For 2024
2024's Moonriver (MOVR) price predictions show that the coin has plenty of untapped potentials.
New partnerships and plans could increase the cost to over $22.43. Despite this, we advise waiting until MOVR's relative strength index is out of the oversold zone before trading, due to market volatility.
We estimate a minimum trading price of $17.94 and an average trading price of $19.74 for MOVR by 2024.
Moonriver Price Prediction For 2025
Predictions indicate that by 2025, its average price could reach as high as $28.71 and its low could be as low as $26.92, with an expected peak of $31.40.
However, the future remains uncertain and the actual performance may differ depending on how the markets develop.
Moonriver Price Prediction For 2030
The Moonriver cryptocurrency (MOVR) has a high probability of reaching its all-time high of $40.42 within the next five years and an even higher chance of surpassing this level by 2027, with an estimated average price of $46.71 and a maximum price of $49.40.
At the end of 2030, MOVR is projected to break its ATH, with a minimum value of $71.86 and a maximal value of $76.35, for an average price of around $73.66.
Upcoming partnerships are expected to push prices further upwards in the near future; so investors should keep a close eye on the coin's performance if they wish to maximize their returns from their MOVR investments!
Considering Moonriver Price, Is It A Good Investment?
Moonriver is a subset of the Polkadot ecosystem, which was created by Gavin Wood, co-founder of Ethereum.
This suggests a team of professionals and well-known players are backing Moonriver up. Moonriver price had an average performance, but we need to manage expectations as it is a part of something much bigger.
Would you like to hunt down more projects like this, or are you confused about what project you should invest in?
Cryptologi.st provides you with everything you need to clear your head and make confident investment decisions. It offers a wide range of services from coin reviews to practical screening and monitoring tools, such as a crypto screener and a watchlist!
How do you rate this post?