MOBOX: Yield Farming DeFi AND Gaming NFTs
#mbox
#nfts
#gaming
#investment
#defi
#nft
#cryptocurrency
tl;dr
MOBOX, known as "GameFi", is a combination of "gaming" and "DeFi". MOBOX Protocol combines Gaming NFTs with the best of Yield Farming DeFi. Joining Gaming and DeFi creates a truly Free-to-Play and Play-to-Earn ecosystem. In MOBOX, users can create, trade, and earn NFTs, including a broad range of digital collectables, from art to sports trading cards. Your amazing journey to learn all MOBOX starts with scrolling down!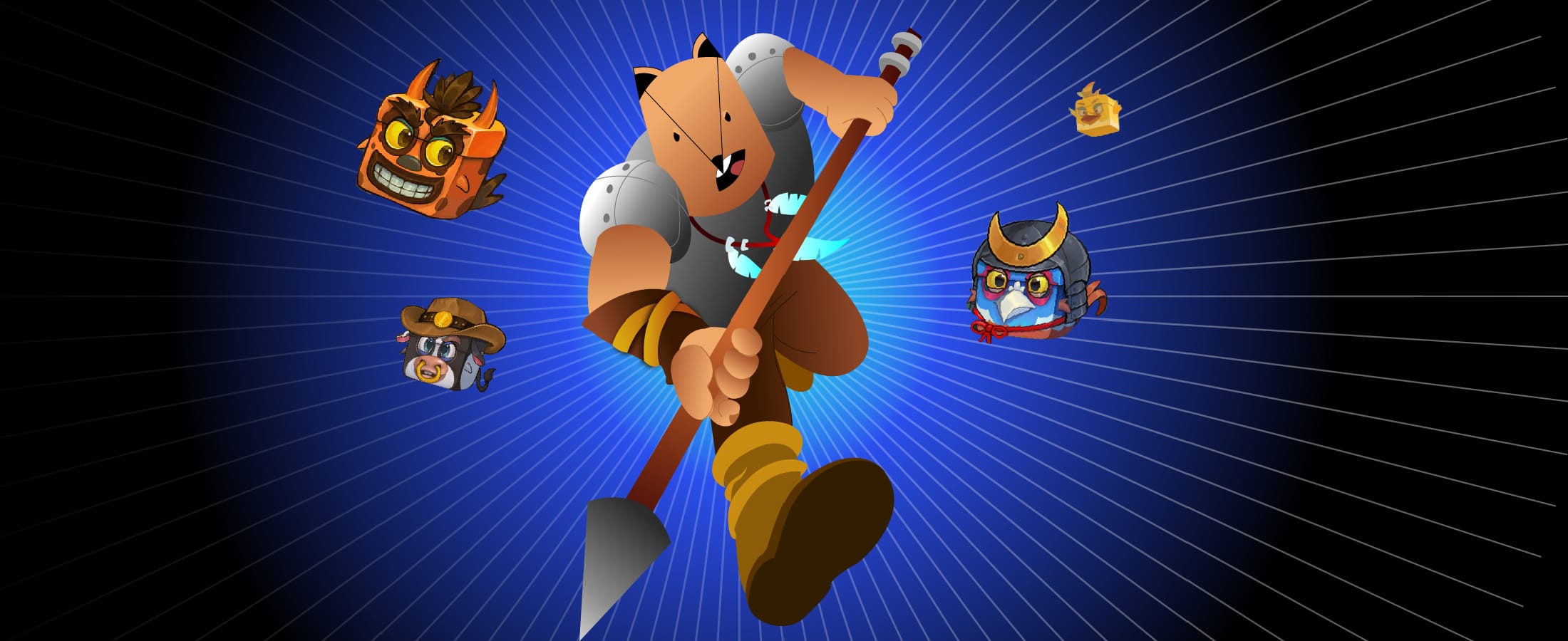 How do you rate this post?
What Is MOBOX?
MOBOX Protocol started with a bright idea to combine Gaming NFTs with Yield Farming DeFi. The result is quite appealing since the ecosystem is Free-to-Play and Play-to-Earn (P2E). Utilising the Binance Smart Chain and joining cross-chain and cross-platform functionality, MOBOX shows true NFT interoperability. Axelar is another project providing decentralised interoperability, which you need to check out. MOBOX founders have been engaged with the DApp world since 2018. The MOBOX team has handled over $4 billion across their DApps using their experience in coding smart contracts.
What Is Unique About MOBOX?
Some of the interesting things users can do on the MOBOX platform include creating, trading, and +earning NFTs. These NFTs comprise a vast range of digital collectables, from artistic NFTs to sports trading cards. Since the token includes information about authorship, ownership, and copyright coded in it, the items are unique. MOBOX platform rewards users for their engagement and enjoyment by using innovative tokenomics (allocating MBOX tokens), utilising finance and games.
How Can I Buy More NFT Tokens?
If you're interested in investing in NFT projects, you need to spot some good crypto projects, read their reviews, and choose the best ones. Here's a list of NFT projects provided for you:
MOBOX Token (MBOX)
MOBOX's native utility token is MBOX, which is used for
processing transactions through the NFT gaming platform;
staking for platform bonuses and incentives; and
governing votes to determine how to allocate resources.
How Does MOBOX Work?
MOBOX is GameFi, which is a combination of gaming and DeFi. The term "DeFi" stands for a wide variety of services that eliminate the need for the central controller in financial transactions. Here are the pro tips you need to know before investing in gaming crypto. To open chests and obtain random MOMO NFTs, which are tradable, MOBOX users are required to utilise KEYs. Some MOMOs have special characteristics that make them unique and more valuable. In other words, users need to be lucky since they have very little control over which MoMo can get unlocked.
MOBOX MOMO NFTs
The following list summarises the most important features of MOBOX MOMO NFTs. They
require unlocking blind boxes using KEYs (BEP20 Token) to be minted;
are needed to be staked in a Smart Contract to mint MBOX tokens;
are tradable on the MOBOX NFT Marketplace;
can be used in all the games on the MOBOX platform; and
be tiered according to rarity.
MOBOX Financial Analysis
Investors are most interested to know the Return On Investment (ROI) of projects. We need to wait several months to see how MOBOX will perform to talk about its ROI since it is still early days. However, we can now see that one month change is 9% over the last month.
MOBOX Recent Stats
Market cap is among the most critical financial factors that need to be considered in financial analysis. Data provided at Cryptologi.st show that MOBOX's market cap rank followed an overall increasing trend over the last five months. Starting at the rank of #616 on Jun 19, 2021, it reached #225 with about $404 million when writing this post (Nov 15, 2021). MBOX's price followed a bell-shaped trend over the last five months, peaking at $9.47 on Aug 27 2021, and then reaching $4.94 today, on Nov 15, 2021.
Disclaimer: Don't take this article as financial advice. You need to DYOR (Do Your Own Research) before investment.
MOBOX Price Predictions
Knowing how a project will turn out is not quite possible unless you access a fortune teller! However, knowing what crypto experts think about the future price of a project can be a real eye-opener. The following sections provide the price prediction for MOBOX in the coming years. Just bear in mind that there are merely predictions, not accepted facts or financial advice.
MOBOX Price Predictions for 2022
Crypto experts predict that in 2022, the price of MOBOX can reach a minimum of $2.73. On the positive side, its maximum price can reach $3.32, with an average trading price of $2.82.
MOBOX Price Predictions for 2023
The price of each MOBOX Token (MBOX) is expected to reach a minimum value of $4.14 and a maximum level of $4.77. Its average trading price is predicted to be $4.26 throughout 2023.
MOBOX Price Predictions for 2024
2024 is predicted to be a prosperous year for MOBOX since its maximum price is expected to be $7.12. On the negative side, its minimum price is expected to land at around $5.84. The MBOX average trading price is predicted to be $6.01 in 2024.
MOBOX Price Predictions for 2025
The average trading price of each MOBOX Token (MBOX) is expected to be $8.90 IN 2025. Its minimum range is expected to be $8.60, and its maximum level to be $10.21 throughout 2025.
Is MOBOX Popular?
Analysing social media data provided at Cryptologi.st, we can see that MOBOX's popularity has grown during the last five months. Its popularity on Twitter increased by 163%, surpassing 190k followers. Reddit and Telegram also saw an increase in MBOX's popularity, with 55% and 49%, respectively.
Is MOBOX A Good Investment?
It is a fact that NFT projects, especially the projects working on NFT and gaming, are gaining much attention these days. So, MOBOX seems to have a promising future. However, it's not easy to determine the potential success of a cryptocurrency project. You need to search about the project, read multiple reviews, weigh your financial situation and preferences, and then invest in a crypto project like MOBOX. All in all, Cryptologi.st is here to help you stay on top of your game by providing all you need to know about the crypto world.
How do you rate this post?