Kryll: Automate Your Trades!
#investment
#cryptocurrency
#cryptomarket
#krl
tl;dr
Let's face it; trading efficiently is one of the first and foremost requirements of the crypto world. Efficient trading needs resources like computational power, cooling and heating infrastructure, human resources, and related knowledge. Kryll is a project that has been founded aiming to fulfil these needs using its unique strategies. This article is your guide to learning all about Kryll!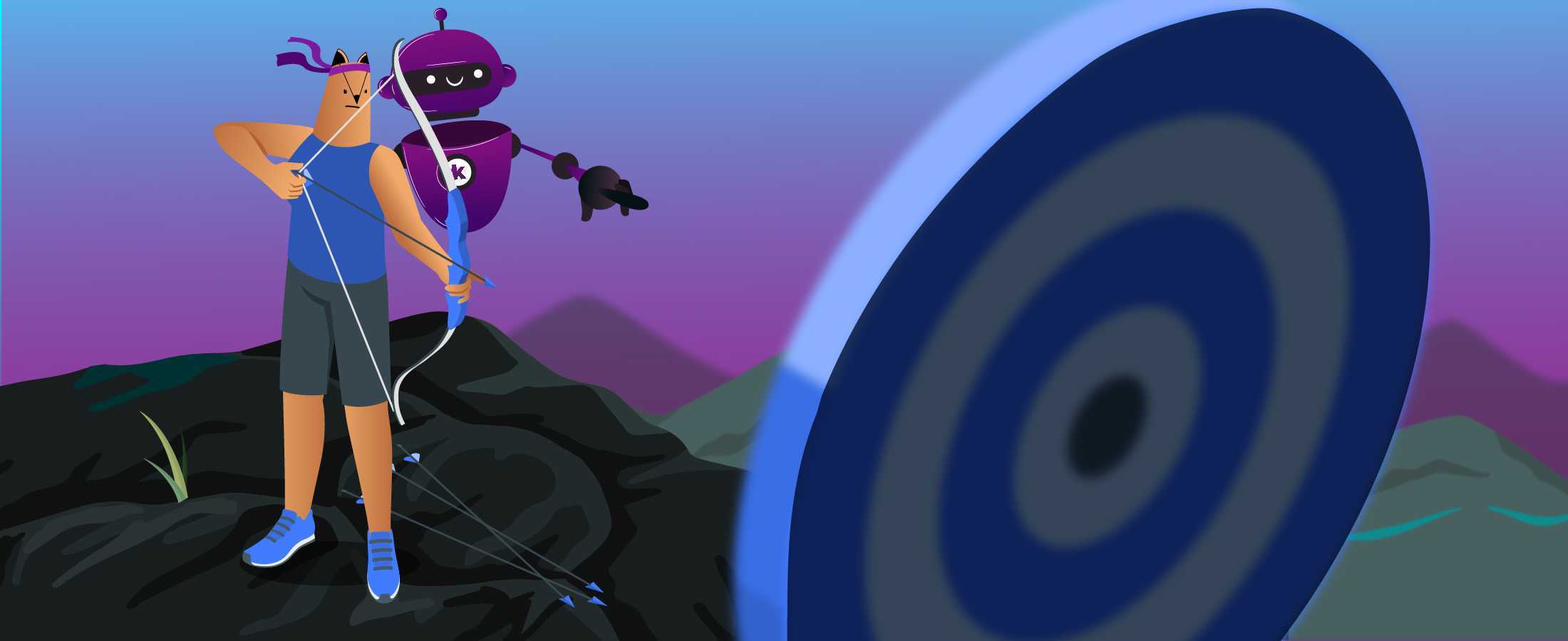 How do you rate this post?
What Is Kryll?
Kryll is a platform for cryptocurrency traders that provides one of the most advanced trading tools and strategies. On this platform, traders can also access the community's collective intelligence to achieve the best returns in cryptocurrency markets. The platform provides traders with intuitive ways to create their own trading strategies and set them to execute automatically.
Kryll has facilitated profitable trading experiences by providing a comprehensive tool powered by cloud computing, free backtests, and responsiveness.
Cloud Computing enables Kryll to run 24 hours every day, so users can let Kryll take care of every trade.
When Kryll turns on the Pro Mode, users can enjoy powerful technical analysis coming from Tradingview integration.
Backtests are available for the users completely free of charge to help them make sure of their trade even before trade inception. To use backtests, the users need no subscriptions and can use this option freely.
Since Kryll directly connects the users' exchanges, high security is maintained.
Kryll strategies are all available on smartphones and tablets.
Since it would be challenging for an individual trader to acquire the necessary knowledge, analyse the data and implement machine learning models to reach and follow her personal trading strategy, Kryll uses cloud computing to fill this gap.
How Does Kryll Work?
Kryll provides its services using "What You See Is What You Trade technology" based on blocks and flow. A flow visually describes the confluence of signals, operators, and relevant data determining a particular strategy. There are five main blocks that can be used to develop a strategy on Kryll:
Market Trends: These blocks cover a wide range of analyses from the usual trend analysis (price fluctuation, etc.) to technical data analysis (patterns detection, resistance rejection, demand zone detection, etc.) and modelling (market prediction based on machine learning).
Trading Actions: Actions include buying, selling, splitting the amount into subsets, holding amount, etc.
Signals: These blocks provide signals from professional traders, qualified Telegram channels, or social network semantic analyses.
Operators: The operators are used to organise data feeds and signal interactions (e.g., IF the market is down AND "BTC" receives negative feedback on Reddit).
Notifications: Notifications are used to keep users informed of their strategy's status (this could be a text message, email, or smart notification). Once users have developed their strategy, it is time to test it with real historical data. Another testing modality will be available with Kryll's sandboxing option, where the users' strategies are tested as if they were actually running on the market, not taking into account the impact the strategy might have on the market's actual.
Kryll Token (KRL)
Kryll has an ERC20 token called KRL, which had an issuance price of $0.20. KRL has a circulating supply of 38184598 and a total supply of 49417348. To use the Kryll.io platform (Swap, Trading Terminal, Marketplace, etc.), you need to have KRL. To do so, you should contact Liquidity Providers to buy KRL. The KRL consumed on the platform is used to cover the various costs of running the platform. In the case of renting a strategy from the Marketplace, a part of the KRL consumed will be paid to the strategy creator. Kryll supplies the Liquidity Provider with KRL and, in return, gets a return in crypto or fiat.
Kryll's Programs and Fees
In what follows, we'll take a quick look at smart trading, referral program, marketplace and publishing fees, and holding program.
SMART TRADING
As stated on Kryll's official website, Smart Trading is a trading strategy which applies the same fees for every smart trade that the users launch.
REFERRAL PROGRAM
According to the users' holding program level, 10%, 25%, 30%, 35%, 40% or up to 45% commission can be earned.
MARKETPLACE AND PUBLISHER FEES
Traders can put their strategy for rent on the marketplace and earn commissions. Publisher fees are added to platform fees for the person who will use these strategies.
HOW DOES THE HOLDING PROGRAM WORK?
Holding KRLs on your account can result in benefiting from platform advantages, like cost reduction. Since KRLs are not blocked, the holders can withdraw them whenever they prefer. The following chart summarises the benefits based on the holding level.

Kryll Financial Analysis
Kryll is on fire! Although an overall declining trend had seen from Jun 1, 2021, to mid-October, KRL's market capitalisation rank saw a sharp jump from October 18 up to the time of writing this post, rising from the rank of #1000 to the rank of #586! The price also saw a similar jump over the same period, going up from $0.34 to $1.7, almost 6x! However, KRL's liquidity score is 21% below the market's average score, which means that you might face some difficulties selling Kryll in bear markets.
How Beneficial Has Kryll Been?
Considering the Return On Investment (ROI), experts indicate that Kryll (KRL) provided its investors with a 1,531% ROI over the last year. Although this number seems very interesting for any investor, it is much below Kryll's similar project average ROI of 39,829%. Moreover, Kryll underperformed the market's top 1500 projects' average ROI. Also, data provided on Cryptologi.st indicate an 8% increase in Kryll's Twitter account followers over the last five months, surpassing 11k followers. Kryll's Reddit also saw a growth in popularity, with 10%. However, Kryll's Telegram channel users slightly decreased by 2% over the same time frame.
Disclaimer: Don't take this article as financial advice. You need to DYOR (Do Your Own Research) before investment.
Kryll Price Prediction
Based on the current performance of Kryll (KRL), crypto experts have raised expectations and predicted its financial performance in the upcoming years. It's no secret that these are merely predictions and expectations, and investment decision needs more research and consultation with a financial advisor.
Kryll Price Prediction 2022
Crypto experts claim that in 2022, the price of Kryll will revolve around a minimum of $0.80, a maximum level of $0.96, with an average trading price of $0.83.
Kryll Price Prediction 2023
The minimum price of Kryll is predicted to be $1.20 in 2023. The Kryll price can reach a maximum of $1.41, with an average price of $1.24 in 2023.
Kryll Price Prediction 2024
In 2024, the price of each KRL token is expected to reach $1.82 at a minimum. The KRL price can reach a maximum of $2.14, with an average trading price of $1.88.
Kryll Price Prediction 2024
The minimum price of Kryll is expected to reach $2.56 in 2025. The KRL price can reach a maximum of $3.11, and its average price can reach $2.65 throughout 2025.
Should I Invest in Kryll?
Kryll has been performing fine financially and seems to have solid plans and interesting strategies. That being said, nobody can make sure of the future, and we need to wait and see where Kryll will end up riding on the crypto carousel! Cryptologi.st cannot tell you what to buy since it's not a financial advisor, but it can help you make investment decisions with open eyes. It does so by providing detailed analyses of the projects you look for, their hot news, and pro-crypto tips.
How do you rate this post?