ICP Coin Price Prediction 2023, 2025 And 2030: Is Internet Computer A Good Investment?
#icp
#token
#investment
#cryptocurrency
tl;dr
The internet we use today is heavily centralised, and the tech giants can shut it down whenever they desire! The Internet Computer addresses this issue by creating a decentralised version of the internet that is just as fast and twice as secure. Because of the innovative features Internet Computer offers, it has caught the eyes of many investors. Keep reading the ICP coin price prediction for 2023, 2025 and 2030 to see if this coin should have a place in your portfolio!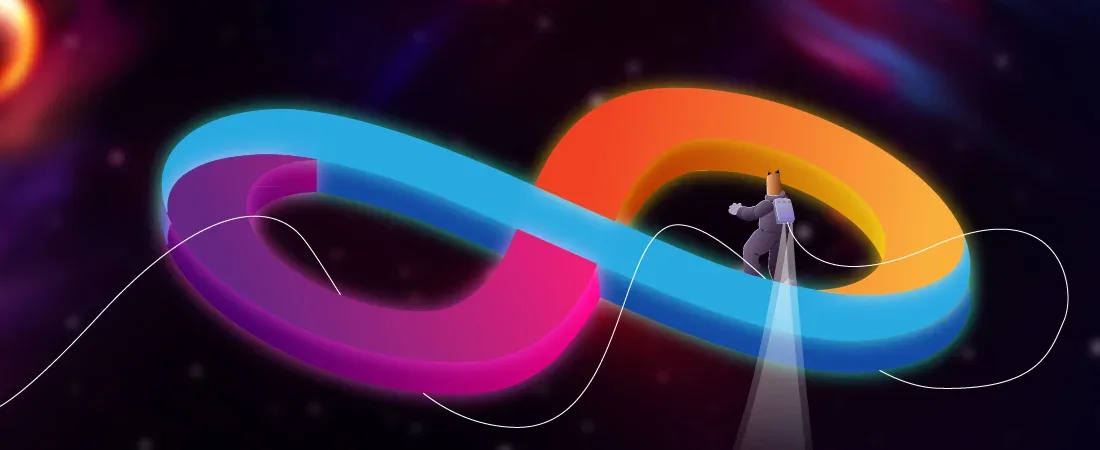 How do you rate this post?
What Is The Internet Computer?
The Internet Computer platform was created as a decentralised solution to the current centralised Internet that is controlled by Big Tech. This monopolisation of the Internet can cause various problems, especially for cryptocurrencies; the tech giants can prevent the activity of crypto projects at any moment.
In short, the Internet Computer aims to create a decentralised version of the Internet by being an actual computer for the Internet. It aims to not only replace the application layer of the Internet but all of its layers. Let's dive in to see how the Internet Computer actually works!
The Internet Computer consists of multiple data centres around the globe. These data centres contain various nodes, which are grouped together to form a structure called a "subnet".
Each subnet runs a Proof-of-Stake blockchain that uses the ThresholdRelay consensus mechanism. ThresholdRelay was invented by Internet Computer's founder Dominic Williams as a subset of nodes in each subnet, which is chosen by the NNS (we'll get to it in the following section) to produce a block.
These subnets are chosen based on the amount of staked ICP on its nodes. Moreover, subnets are used for hosting dApps that run on the Internet Computer.
Most crypto dApps run on smart contracts. On the Internet Computer blockchain, the equivalent of smart contracts are canisters, which are essentially boosted-up smart contracts.
Canisters are able to automatically replicate themselves on other subnets to support the increased traffic on the system. Also, similar to regular smart contracts, canisters can be used by developers to build dApps. Having learned all the basics, let's elaborate on Internet Computers features and what makes this project unique.
Read more: XNO crypto price prediction 2025 and 2030, Is NANO a good investment?
Internet Computer Features
The key to Internet Computer functionalities is the NNS (Network Nervous System). The NNS manages all four layers of the Internet Computer (Data centres, Nodes, Subnets, Canisters), along with the user layer of the Internet Computer's architecture. The NNS's role in each layer is as follows.
Data Centers: The NNS decides which data centre can join the Internet Computer's network.
Nodes: The NNS identifies misbehaving nodes and removes them from the system.
Subnets: The NNS decides which nodes can form a subnet together.
Canisters: The NNS decides if the canister software or management protocols are allowed to have an upgrade.
Users: The NNS can make changes to the economics of the ICP token.
We've elaborated on the role of NNS in each and every layer of the Internet Computer's architecture. You may still have questions about NNS. Let's elaborate on it below.
Read more: Firo Price Prediction 2023, 2025, 2030: Is Firo (Zcoin) A Good Investment?
What Is The NNS?
The NNS is a collection of canisters that run on a special, dedicated subnet. There are three main types of canisters building the NNS, including the following.
Registry Canister: Tracks the organisation of data centres, nodes, and subnets.
Ledger Canister: Contains a record of all Internet identities (Internet Computer's version of crypto hot wallets), transactions, and tokens.
Governance Canister: Grants the ICP holders voting rights on changes to the Internet Computer.
The cherry on top of Internet Computer's features is that, unlike other smart contract blockchains, the Internet Computer does not require a fee for every action taken on its network.
Moreover, this unique architecture of the Internet Computer allows this network to be just as robust as the regular Internet. This is all made possible thanks to the ICP coin. Let's analyse how this coin helps the components of the Internet Computer come together.
Read more: DigitalBits price prediction? Is Digital Bits a good investment?
What Is ICP Coin?
Knowing about ICP coin aids us in making a better ICP coin price prediction. The Internet Computer's native utility and governance coin is ICP, which is used for the following activities:
Staking in the NNS: The ICP coins can be staked in the NNS to grant voting rights in the DAO that controls the Internet Computer's network. Users who stake their ICP and participate in the governance will receive freshly minted ICP coins as rewards.
Conversion to Cycles: Users pay ICP coins to use the Internet Computer. To be specific, ICP coins can be converted to cycles (i.e., minted or burned). Internet Computer uses these cycles for creating canisters and the resources they use, such as storage, CPU, and bandwidth.
Paying Node Providers: Node operators are the owners and operators of computing nodes that host the replicas that make up the Internet Computer. ICP coins are used to reward these node operators.
Price History
Before making the ICP coin price prediction, we first need to look at how the ICP coin has performed so far.
The earliest price of ICP shown on data aggregators was on May 10, 2021, at $428.
Shortly after, on May 13, the price of ICP dropped by 59% and reached $259. Two days later, on May 15, ICP's price pumped and reached the $300 zone, but this price pump didn't last long.
ICP experienced an intense decrease in value and fell to only $30 on Jun 27, 2021.
From June to October 2021, ICP went through price volatilities, ranging from $56 to $80 in this timeframe.
Since October 2021 until today (Dec 29, 2022), ICP has had a steady price decline, and as of today, each ICP coin is traded at $3.9.
To find out what this strange price performance means for the future price estimations of ICP, we need to take a look at other financial factors of ICP and analyse them. That's what we'll do below.
ICP Coin Financial Analysis
At the time of writing, on Dec 29, 2022, the ICP coin has a trading volume of $39 million, with a liquidity score of 61%, meaning it's a relatively easy token to trade during the bear market. To complete our financial analysis, let's take a look at ICP's Tokenomics, ROI, Market Cap, ATH, and ATL.
ICP Coin Tokenomics
The ICP coin has a maximum supply of 469,213,710, with a total supply of 493,183,610, 59% of which (i.e., 279,153,803 ICP) is in circulation. The coin distribution of ICP coin is as the following pie chart displays.
DFINITY Foundation - 23.86%
Advisors & Third Parties - 2.4%
Internet Computer Association - 4.26%
Initial Community & Developer Grants - 0.48%
Strategic Partnerships - 3.79%
Early Contributors - 9.5%
ROI
Return On Investment (ROI) is a factor that shows how lucrative your investment has been. The ROI statistics for ICP coins during different time frames are as follows.
ICP Annual ROI: -86.37%
ICP Monthly ROI: -3.84%
ICP Weekly ROI: 1.14%
ICP 24 hr ROI: 0.26%
Moreover, the ICP ROI data provided by Cryptologist shows that ICP has underperformed similar projects, which had an ROI of -76% on average during the recent year.
Market Cap
The ICP coin financial analysis indicates that this coin has a market cap of $1 billion. It also ranks #37 in market cap rankings and has a market cap dominance of 0.124%.
ATH And ATL
At the time of writing on Dec 29, 2022, the ICP coin's price is fluctuating in the $3.9 range. ICP's current price is 99.4% lower than its All-Time High of $700.65, seen on May 10, 2021. Also, its current price is 15.9% higher than its All-Time Low of $3.40, recorded recently, on Dec 19, 2022.
Now that we've analysed ICP's ATH and ATLc and have uncovered other financial details, it's time for us to discover the ICP platform's fundamentals. We'll take a closer look at Internet Computer's team members, investors, and ICP's popularity across social media platforms.
Read more: DigitalBits price prediction? Is Digital Bits a good investment?
ICP Coin Fundamental Analysis
The ICP coin price prediction does not only rely on analysing the coin's financials but also the Internet Computer project's fundamentals. Some key factors to consider in this sector are the team members and investors, along with the project's popularity. Let's go through each of them below.
Team
The Internet Computer was created by Dfinity Foundation, a blockchain organisation based in Switzerland. Dfinity was founded in October 2016 by crypto theorist and entrepreneur Dominic Willians.
Williams is a computer scientist with over 20 years of experience. He has previously served as the President and CTO of String Labs Inc. He has also run a venture-backed Massively Multiplayer Online (MMO) game utilising his own distributed systems to host millions of users.
Later on, Williams created the Internet Computer to reverse the monopolisation of the Internet by Big Tech. The Dfinity Foundation consists of more than 250 team members, some of whom are listed below.
Gian Bochsler: Foundation Council Member & Swiss Operations
Josh Drake: Chief Operating Officer
Jan Camenisch: Chief Technology Officer
Eva Oberholzer: Chief Growth Officer
Popularity
The success of crypto projects directly relies on how popular and reputable they are on their social media platforms. As seen multiple times, the price of a crypto asset can pump or dump overnight all because of social media hype.
Data on Cryptologist indicates that the ICP coin's popularity can be considered one of Internet Computer's strong points. Over the course of six months, the ICP coin's popularity has grown by 268% on Twitter, and 78% on Reddit, which are exponential growth rates, especially during this year's bear market. However, ICP's popularity has dropped by 4% on Telegram.
As Reddit and Twitter are two of the more preferred platforms for crypto enthusiasts, this growth pattern suggests that the ICP coin has an active community. But Telegram hasn't just been the community's favourite platform.
The ICP coin popularity chart is illustrated below to help you have a better understanding of how popular ICP has been on its social media platforms during the past six months, in accordance with ICP's price.
Investors
Dfinity, the project's leading Internet Computer, has raised nearly $167 million from 12 investors, which consist of multiple investment firms and angel investors. Some of Dfinity's investors include Andreessen Horowitz (AKA a16z), Polychain, SV Angel, Aspect Ventures, Scalar Capital, KR1, and Village Global.
ICP Coin Price Prediction At A Glance
We've summarised the ICP coin price prediction for 2023, 2024, 2025, and 2030 in the following table, so you can better compare how ICP is estimated to perform in the coming years.
Keep reading to learn what each number can mean for the ICP coin in a more digestible way, as we'll take a look at ICP's growth percentage in the following sections.
ICP Coin Price Prediction 2023
According to the ICP coin price prediction 2023, the average price of ICP can grow by 46%, on average, and reach $5.71. ICP can have a minimum price growth of 41%, and at a maximum, it can grow by 76% during 2023.
ICP Coin Price Prediction 2024
Crypto experts estimate that the ICP coin can grow by 112% and reach $8.30 on average throughout 2024. ICP coin's minimum and maximum price growth rates are expected to be 104% and 155%, respectively.
ICP Coin Price Prediction 2025
ICP coin price prediction 2025 showcases that the ICP token can have an average price of $12.06, with a 208% growth rate. It's predicted that the ICP coin's minimum and maximum value can increase by 199% and 268% throughout 2025. Other crypto resources have reported that ICP coin's price during 2025 can fluctuate in the $13.25 - $15.76 range.
ICP Coin Price Prediction 2030
As time passes, more people are introduced to the crypto world, and the more people join the crypto space, the better crypto projects can perform on average. This phenomenon can be seen in the ICP coin price prediction 2030.
The price of the ICP coins can reach $72.23 on average, signifying a price growth rate of 1,747%. The minimum and maximum price growth rates are predicted to be 1,686% and 1,984% in 2030.
Is ICP Coin A Good Investment?
The Internet Computer platform offers an intuitive solution to the current issues of a centralised Internet. However, according to the ICP coin price prediction, the odds of ICP having any significant price pumps in the near future is very low.
We have two suggestions for you (which should not be considered financial advice by any means):
If you're looking forward to investing in ICP only for the sake of investing and making a profit, you might want to consider looking up other similar projects.
If you're a tech crypto digger that finds the Internet Computer's vision of a decentralised Internet interesting, this might be the right token for you.
A bonus suggestion is to make sure to always DYOR before making any investment decisions in the crypto sphere!
Summary
The Internet Computer is a smart contract-compatible blockchain that aims to replace all layers of the Internet and create a decentralised Internet for dApps and other crypto projects to run on.
Its unique architecture consists of five layers: data centres, nodes, subnets, canisters, and users. Its native cryptocurrency is the ICP coin, which is both a utility and a governance token.
FAQ
We've answered some FAQs to help you get a clear picture of the ICP coin and whether it is a good investment for you.
Does ICP Have A Future?
Although the Internet Computer project itself shows potential and many people are invested in the platform, the ICP coin is unlikely to reach new price highs anytime soon.
What Will ICP Be Worth In 2030?
The ICP coin is predicted to cost $72.23 on average in 2030. ICP coin's minimum price throughout 2030 is predicted to be $69, while its maximum price is estimated to be $81.
What Is ICP Worth In 2025?
The ICP coin is predicted to be worth $12 on average in 2025, with estimated minimum and maximum prices of $11 and $14.
Is ICP A Risky Investment?
Since ICP coin's price hasn't shown much volatility, this coin is estimated to be on the less risky side of investments.
Is ICP Worth Holding?
The ICP coin's price patterns aren't showing any signs of any significant pumps in the near future.
How do you rate this post?