Is Gitcoin (GTC) A Good Investment In 2022?
#gem
#news
#gtc
#cryptonews
#cryptocurrency
tl;dr
Gitcoin is a unique platform that supports community building specifically for open source projects. Gitcoin has defined its ultimate goal to build a digital democratic ecosystem called "Quadratic Land," which is built by the community it serves. Talking financially, today, GTC is ranked 435 among all the market's cryptocurrency projects in terms of market capitalization with approximately $126 million. Its price is $8.83, and its liquidity score is 40% lower than the market's average score. GTC's Twitter account now has over 68k followers, which shows a 52% growth over the last five months. Finally, GTC's investors have enjoyed a 10% profit on their investments over the last month.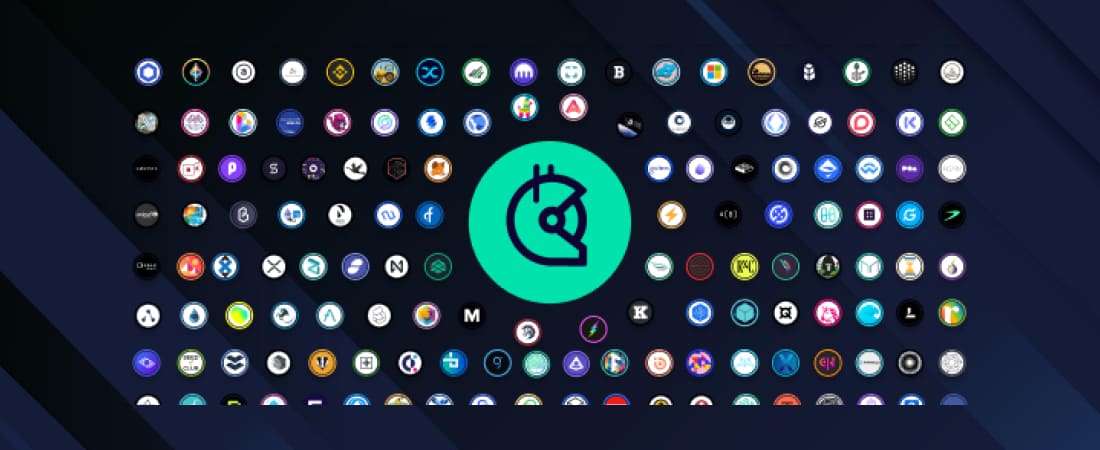 How do you rate this post?
Introduction
Gitcoin is a platform that aims to build the future of the open internet. Gitcoin provides a community for builders, creators, and protocols, supporting tools and technologies required for the development of Web3.
GTC is the native Etheerum token of the Gitcoin platform that is used to govern the platform.
Gitcoin has defined its mission to build and fund public goods. To do so, it tries to connect a community of developers and builders to work together and develop the future of the open web.
How Does Gitcoin Work?
Through a novel democratic method of funding public goods, i.e., Quadratic Funding, Gitcoin tries to incentivize developers to contribute to developing open internet.
The Heart Of Gitcoin's Mission; The Dao To Govern It
The Decentralized Autonomous Organization (DAO) includes community members who decide where to allocate resources (i.e., GTC tokens). Gitcoin DAO supervises a community treasury of GTC tokens. Moreover, it offers a governance framework for delegates (named Gitcoin Stewards) to take part in key Gitcoin decisions, such as fund allocation, matching pools, and grant collusion.
Quadratic Lands; Here is the Heaven
The project's ultimate goal is to build Quadratic Land, a digital ecosystem where digital democracy is fully applied, and public goods are funded handsomely.
In Quadratic Land, the rules of economic gravity will be defined again differently. The considerable point is that Quadratic Land is developed by the community it serves. Everyday citizens improve the digital communities where they live.
The following descriptions help us to have a clear image of Quadratic Land:
Numerous opportunities are provided to work with like-minded people with similar values toward financial sovereignty.
Individual incentives are aligned with the community's, making it beneficial for both individuals and the community to cooperate.
The economic ground of the platform consists of a set of economic games with transparent rules that can only change with the community's consent.
Financial Analysis
GTC's Market Cap and Price:
Gitcoin's market cap rank has followed an overall negative trend over the last five months. Starting at the rank of 213 on June 11, the rank has consistently worsened, leading to 435 when writing this post. Also, its liquidity score is 40% below the market's average score, making it a challenging sale in bear markets.
Gitcoin's price saw lots of ups and downs during the last five months. Following a U-shaped trend between mid-June and late August, it reached the minimum of $5 on July 17 and peaked at $13.64 on August 29. After that, another U-shaped trend was seen, leading to the price of $8.83 on November 7, 2021.
GTC's Popularity:
Gaining public attention has the potential to determine the success of a cryptocurrency project. According to our data, Gitcoin's popularity on Reddit has grown by 152% over the last five months. Also, GTC's Twitter account followers increased by 52% during the same period, surpassing 68k.
We should wait several months to see what GTC does in terms of ROI.
You are saying that Gitcoin is the best cryptocurrency to invest in?
Considering a cryptocurrency as an option to put in your investment portfolio is a decision that requires careful analysis of your own financial situation. In addition, there are various exogenous factors that need to be considered.
To invest wisely, You need to have access to reliable data and reports and follow the market. Cryptologi.st is where you can find all the information you need. Providing up-to-date market reports, Cryptologi.st helps you to find your suitable investment options.
How do you rate this post?