Is Flow a Good Investment in 2022?
tl;dr
Flow was founded by the creators of CryptoKitties and NBA Top Shot and is a blockchain platform for dapps, games and NFTs. It has partnerships with well-known tech giants like Samsung, Ubisoft, Dr. Seuss, UFC and many more. Flow is user friendly, robust and open-source, and has upgradable smart contracts to further utilize the network. Flow is a Proof-of-Stake blockchain, which means it is safer for the environment and has less electricity waste.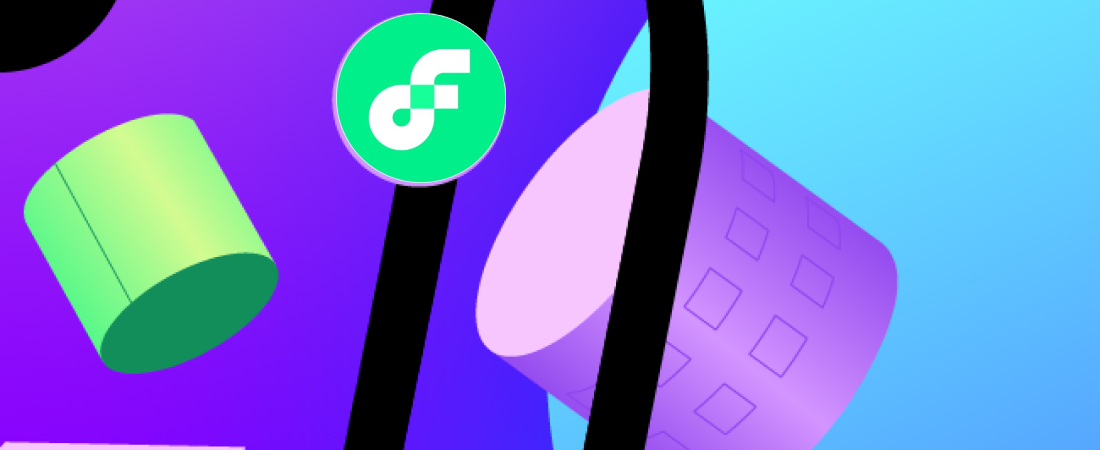 How do you rate this post?
Introduction
Flow was founded in October 2020 by Dapper Labs with the founders Roham Gharegozlou and Dieter Shirley. It is designed to be a blockchain platform for dapps, games and NFTs. Flow has real-world utility and is currently mostly known for NBA Top Shot, an NFT marketplace where fans can purchase and sell NBA moments as NFTs. Flow also has partnerships with well-known corporations like Samsung, Ubisoft, Dr. Seuss, Cryptokitties, and many more.
How Flow Achieves Efficiency
Like many well-known blockchains, Flow has upgradable smart contracts and is robust and responsive. It is designed to be user-friendly so that a wide range of users can use the platform without being confused. Flow is also open-source which makes it easier to detect bugs and improve them, further protecting the system from malicious users and apps. It is also good to know that according to Flow, "A significant allocation of Flow tokens will be reserved for early user and developer growth.".
Flow has achieved a high processing speed by splitting nodes into four categories:
Collector nodes to increases efficiency
Execution node to enable speed and scale
Verifier nodes to guarantee correctness
Consensus nodes to ensure decentralization


ACID Transactions
Applications on Flow share the same way of execution, which allows every application to be a platform. It is referred to as Atomic Consistent Isolated and Durable transactions, AKA ACID transactions. Sharing and layer-2 solutions break composability and reduces network's effects for dapps and smart contracts by removing ACID guarantees.
NBA Top Shot
NBA Top Shot is an NFT marketplace where fans can purchase their favorite NBA moments as NFTs. These NFTs are sold in packs that are filtered by above tiers:
Common tier with over 10,000 editions of a certain image
Rare tier with 150 to 4999 editions
Legendary tier with 25 to 499 editions
It is possible to search by the set, players, team, certain moments and other filters.
Financial Analysis
FLOW is the native token of Flow network which can be staked to validate the network. Since there are different types of validators, this page can explain each node's staking details. FLOW is used for data storage, paying transaction fees and medium of exchange. Its total supply is 1.25 billion with a market capitalization of $546 million, ranking #46 in the market capitalization ranks.
Flow's ROI over the past year is 2,417%, meaning if you had invested $100 in FLOW last year, you would have $2,417 by now. A great capable marketing team and brand awareness have direct impact in the success of any project. With that being said, Flow had a 55% increase in Twitter followers in the past 5 months.
Other Interesting Flow Projects
Flow has its own stablecoin named Flow USD which allows projects to improve user engagement and expand their target audience.
Flow partnered with nWay to launch a licensed NFT olympic pin collection.
Flow team have created a new programming language called Cadence which makes it easier for developers to design dapps and digital assets.
Flow has a blog and posts updates on the project and new upcoming projects: onflow.org.
You Are Saying That FLOW is The Best Cryptocurrency to Invest in?
Nominating a cryptocurrency as the best to invest in depends on various factors. The important point is that every single case is unique and nobody can claim one solution works for every problem. To know wether a cryptocurrency is the one that works for you needs careful analysis. What we provide here is a meticuluous account of the changes occured in this specific currency. To invest wisely, you need to weigh your financial status in detail and follow the market closely. To do so, Cryptologist helps you find secure investment options.
To see our reports and easily compare the available investment options, check out our website.
How do you rate this post?