Is Firo A Good Investment in 2022?
tl;dr
Firo (formerly known as Zcoin) primarily focuses on enhancing privacy using Lelantus and Lelantus Spark that provide trustless, on-chain privacy with high anonymity sets. Using a hybrid PoW and LLMQ Chainlocks system, Firo strives to provide fair distribution and protect against over half of the attacks and finalise transactions quickly. Utilising the Elysium tokenisation layer, Firo allows users to create their own privacy-enabled tokens.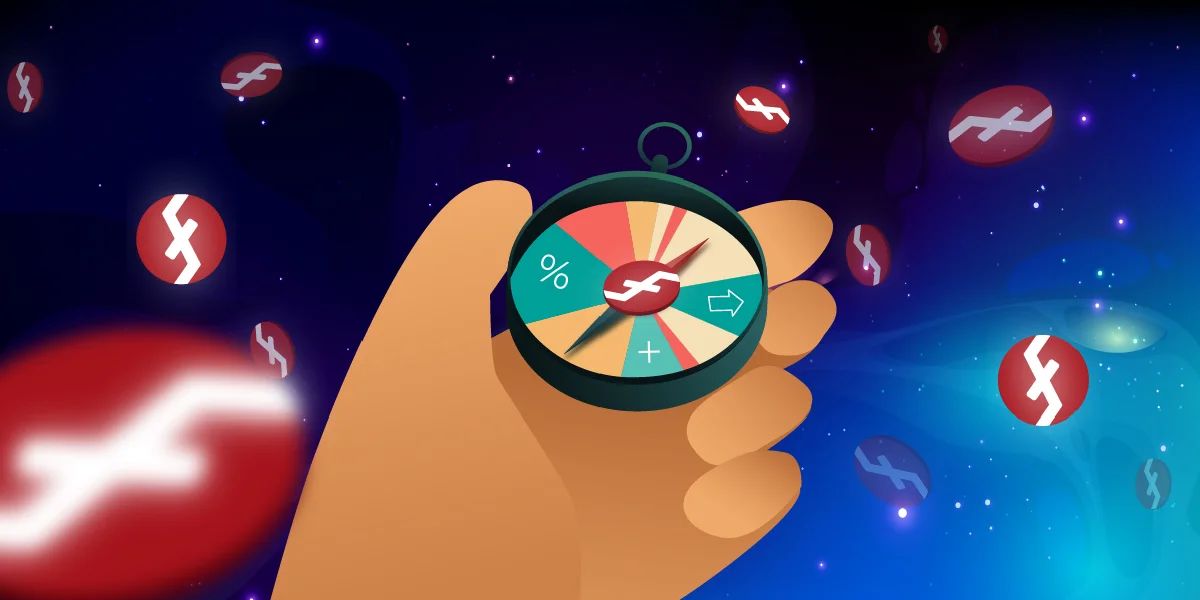 How do you rate this post?
What is Firo?
Firo, which rebranded from Zcoin in October 2020, is a digital currency focusing on setting privacy standards. Firo strives to increase individual liberty. Firo's team believes that everyone should be able to transact freely, as long as it does not decrease well-being or personal freedom. Firo can directly guarantee fungibility, an essential property for free commerce, ensuring financial privacy. The founders got inspired by Zerocoin's whitepaper published in 2013 by a group of academics. Firo is the first cryptocurrency that implements Zerocoin's idea. Using RSA encryption and zero-knowledge proofs, the project aims to allow users to remain anonymous when sending or receiving payments.
What Makes Firo Unique?
The most important advantage of Firo over similar projects can be its focus on privacy and using cutting-edge technologies to achieve it, but that's not all. We've provided a list of other advantages in the following:
2020 Fat Blockchain Award went to Firo as the most popular project.
Firo launched its Watch app for monitoring the price.
Firo coin can be mined using a personal computer or a mining pool. The block processing time for Firo is about five minutes, and 12.5 coins are awarded per block.
Following the Bitcoin halving schedule, Firo decreases its supply to half almost every 4 years. Learn all about Bitcoin Halving.
Firo's integration with renVM makes possible the trustless bridging of Firo into Ethereum, i.e., users can enter and exit the DeFi ecosystem trustlessly and without KYC.
Firo can be stored in the official Firo wallets for Windows, macOS, Linux, iOS, and Android. Firo is also compatible with Coinomi's multi-currency wallet, Trust Wallet, and hardware wallets like Ledger and Trezor.
As the first coin to implement MTP (Merkle Tree Proof) proof-of-work type, Firo allows all people to mine Firo with GPUs and CPUs.
What Technology Does Firo Use?
Firo has researched blockchain privacy and decentralisation technologies, including Sigma, Lelantus, Lelantus Spark and MTP. To ensure privacy, Firo utilises some of the most significant blockchain privacy protocols, including:
Lelantus is a privacy protocol developed by Firo developers. This protocol allows users to burn their coins, which hides them in an anonymity pool of over 65,000. Also, the receiver can redeem coins from this anonymity pool, which will result in breaking all the links from the transactions and all the previous ones that coins have been through. You can find the academic papers on Lelantus on the Firo website.
Sigma is developed to remove the need for trust in the Firo privacy system. Sigma uses 256 bit Elliptic Curve Cryptography (ECC) curves for proof sizes of just 1.5 kB, which is a 17x improvement on then-current technology.
Firo uses the Dandelion technology to protect its users' IP addresses. Before broadcasting to the whole network, the transactions are shuffled between nodes by a random number of steps. This way, the origin of the transactions cannot be recognized.
MTP is the mining protocol of Firo that reinforces the anonymity of the transactions. This protocol is designed in a way that prevents miner centralisation.
How is Firo doing Financially?
Today on Feb 9, 2022, Firo's price is $4.63, with a circulating supply of 12.8 million FIRO coins and a max supply of 21.4 million. Firo's 24-hour trading volume is around $4,583,907 USD and it is up 0.92% in the last 24 hours. Currently, the liquidity score of FIRO is -32%, and its marketcap rank is #564 among all crypto projects. Some of the leading trading platforms where Firo is listed are Binance, BiKi, Gate.io, Huobi Global, BitZ, and HitBTC.
How Is Firo's ROI and Popularity?
Based on the quick snapshot of ROI (Return On Investment) over different periods at Cryptologi.st, it is indicated that the annual ROI for the FIRO coin is -8%. It means that if you had invested about $100 in FIRO, you would have only $92 now! However, the ROI growth of similar projects was above 690% at the same time frame.
Over the last seven months, Firo attracted attention on social media; however, it wasn't a huge one! The growth of Twitter followers and Reddit subscribers in the mentioned time frame was almost 7% and 55%, respectively! But, the number of Telegram channel users of this project decreased by 6%. Check all about Firo's popularity.
Firo's Roadmap
Firo's roadmap is comprised of two major sections, i.e., development and research. Let's elaborate on each one below.
Firo's Focus on Development
Developing the project includes the following:
Working on deterministic Znodes
Developing Masternode Quorums
Rebranding
Activating Lelantus (privacy protocol on cryptographic assumptions to support anonymity sets)
Chainlocks (using Firo's masternode network to provide protection against attacks and finalise transactions upon confirmation of every block)
RAP Addresses (shareable public addresses to prevent third parties from accessing the amount of money exchanged)
FiroPoW (replacing MTP for better ASIC resistance resulting in reduced bandwidth ad storage)
Instant Send (confirming transactions in a few seconds using Firo's masternode network)
Elysium (still in progress and will allow stablecoins or asset-backed coins to be issued on Firo's network to use its privacy technology)
Lelantus Spark (still in peer review and will make direct anonymous payments possible using a new address system)
Mobile Wallet (still in progress and will support total Lelantus transactions)
AtomicDEX (atomic swap technology using decentralised infrastructure)
Firo's Focus on Research
Working on methods to add payment proofs and sub-addressing to Lelantus Spark
Enabling fast synchronisation for clients to sync the wallets quickly while supporting Lelantus transactions, but no need to download the whole blockchain
Trying to tunnel transactions and node communications into Mixnets to protect metadata even versus state-level adversaries
Cross-chain bridges that make it possible for tokens of other ecosystems to bridge in and out of Firo's Elysium layer
Who Are the Founders of Firo?
Poramin Insom is the founder of Firo (then Zcoin) is Poramin Insom, a master's holder in Information Security from John's Hopkins University. In addition to Firo, he is a co-founder of the Satang Corporation. Soon after launching the Firo project in 2016, Reuben Yap joined it and now leads the overall strategy, development and research goals of the Firo project. Being an advocate of online and financial privacy, Reuben Yap has founded one of Southeast Asia's earliest VPN services to stand against censorship. Peter Shugalev is the lead developer of Firo. Interestingly enough, he has developed his own programming language.
Concluding Words on Firo
Despite some ups and downs since its inception, Firo has been on top of its game recently. Does it mean you should have some Firo in your portfolio? Well, that's not too easy to decide since no one better than you is able to see what works best for you. We can't tell you what to do in the volatile crypto market, but we can certainly tell you how to invest confidently. Cryptologi.st has come into play with its hot news, analysis of top 1500 coins, educational courses and many more to help you make confident crypto decisions.
How do you rate this post?