Firo Price Prediction 2023, 2025, 2030: Is Firo (Zcoin) A Good Investment?
#gem
#news
#investment
#cryptocurrency
#firo
tl;dr
Firo, formerly known as Zcoin, is a privacy-focused cryptocurrency that has been a great investment for a long time. To learn if it is a money-making investment now and in the future, we need Firo price prediction. Since it will draw a clear picture of the Firo future to help us set investing strategies more carefully. This article lets you know when the FIRO price will go up, whether the FIRO is a good investment, and when is the best time to buy FIRO.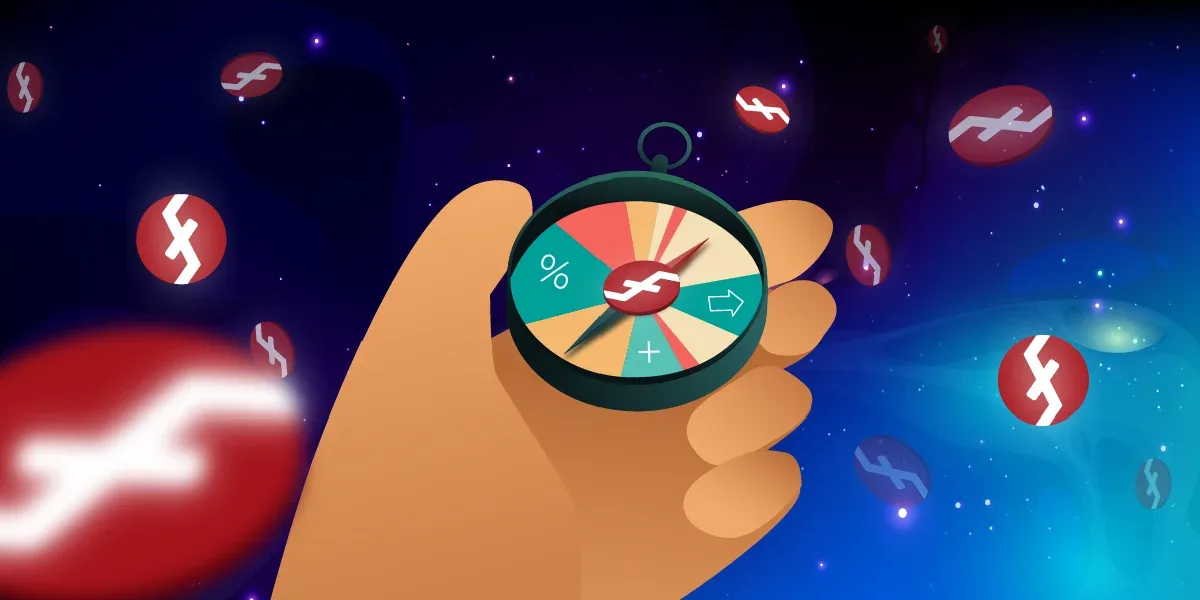 How do you rate this post?
What Is Firo?
Firo, which rebranded from Zcoin in October 2020, is a privacy coin project that uses advanced cryptography with focusing on setting privacy standards.
The new name and brand greatly influenced the project's concept: a unique burn and redemption privacy mechanism that allows users to burn coins and exchange them for new ones without leaving a trail of past transactions.
The platform benefits from its native token, FIRO, which facilitates untraceable private transactions using zero-knowledge cryptography.
Read more: What Is Firo Coin (Zcoin)? How Does Firo Mining Work?
What Technology Does Firo Use?
Firo has researched blockchain privacy and decentralisation technologies, including Sigma, Lelantus, Lelantus Spark and MTP. Here is your free ticket to learn more about all these technologies in the article "What Is Firo Coin (Zcoin)? How Firo Mining Work?"
What Are Firo Masternodes?
In cryptocurrency and blockchain, each node refers to any computer constantly running the blockchain's software.
Within the Firo environment, master nodes are incentivised nodes that host Firo's infrastructure and provide additional services, such as 51% mining attack protection. In return, they will earn 50% of the block reward.
FIRO Price History
The initial trading price for FIRO was about $0.36 on Oct 6, 2022. The token had eye-catching growth from the first month of its launch, and after almost one year, FIRO's price soared into the moon and recorded its highest level of $139.77 on Dec 26, 2017.
However, only after almost a week from its ATH, the tide turned, and FIRO's value started to drop sharply. Now, on Nov 16, 2021, each FIRO token is traded at 1.56, which is not comparable to its ATH!
The following chart indicates the price changes of FIRO during the recent 12 months.
Firo Token Financial Analysis
Firo price prediction and its FIRO future are directly related to how Firo is doing financially. Keep reading to see how the token has performed so far.
FIRO Tokenomics
Today, on Nov 16, 2022, Firo's price is $1.57, with a live market cap of $18,382,529, a circulating supply of 11,718,306 FIRO coins and a maximum supply of 21,400,000 FIRO coins.
Firo's 24-hour trading volume is around $1,969,901, which shows a 4% decrease. Currently, the liquidity score of FIRO is -38%, which makes FIRO a hard sell in bear markets.
Its market cap rank is #545 among all crypto projects. Some of the leading trading platforms where Firo is listed are Binance, BiKi, Gate.io, Huobi Global, BitZ, and HitBTC.
Read more: XNO crypto price prediction 2025 and 2030, Is NANO a good investment?
FIRO ROI
Based on the quick snapshot of ROI (Return On Investment) over different periods at Cryptologist, the annual ROI for the FIRO coin is -81%. It means if you had invested about $100 in FIRO, you would have only $19 left!
However, the ROI of similar projects was above 690% at the same time frame.
FIRO Market Cap
Technically speaking, in cryptocurrency and blockchain, the market cap is defined as the total market value of a cryptocurrency's circulating supply. FIRO's market cap is at the current level of $18,271,524.
FIRO ATH and ATL
FIRO touched its ATH of $139.77 on Dec 26, 2017 (almost five years ago), and it recorded its lowest price level at $0.279591 on Dec 02, 2016 (about six years ago).
Firo APY
The current APY (Annual Percentage Yield) on the Binance exchange to stake your FIRO coins is about %4.3.
How Many Firo Coins Are There?
At the time of writing this post, on Nov 16, 2022, Firo has a maximum supply of 21,400,000 coins and a total supply of 21,400,000 FIRO coins.
Firo Token Fundamental Analysis
The future of Firo depends on various factors: announcements, new technological solutions for the Firo projects, the crypto environment in general, FIRO popularity, team members and so on. Keep reading to see who has created FIRO and how popular it is.
Team Members
Poramin Insom is the founder of Firo (then Zcoin) and is a master's holder in Information Security from Johns Hopkins University.
In addition to Firo, he is a co-founder of the Satang Corporation.
Soon after launching the Firo project in 2016, Reuben Yap joined it and now leads the overall strategy, development and research goals of the Firo project.
Popularity
Over the last six months, Firo attracted attention on social media; however, it wasn't a huge one! The growth of its Twitter followers, Reddit subscribers, and Telegram users in the mentioned time frame were almost 3%, 8% and 7%, respectively! Check all about Firo's popularity.
What Is The Total Supply And Distribution Of Firo?
The total supply of the FIRO token is 21.4 million Firo coins, and it follows the same distribution and halving cycle as Bitcoin (every four years).
The following pie chart shows how the token is distributed within the platform.
Firo Price Prediction 2023
According to our analysis, in 2023, with more adoption and partnerships between other important blockchain networks, the price of Firo would skyrocket.
The price of Firo is predicted to reach a minimum level of $2.51 in 2023. The Firo price can reach a maximum level of $2.98, with an average price of $2.58 throughout 2023.
Firo Price Prediction 2024
Based on our research, by 2024, the FIRO is expected to be worth a maximum value of $4.33. Its minimum price can reach $3.66.
Firo Price Prediction 2025
The price of 1 Firo is expected to reach a minimum level of $5.21 in 2025, with a maximum level of $6.41 and an average price of $5.39.
Firo Price Prediction 2030
The price of each FIRO token is predicted to reach a minimum of $33.40 in 2030. If the crypto crash ends, the FIRO price can reach a maximum of $39.79, with an average price of $34.59 throughout 2025.
Is Firo A Good Investment? Should I Invest In Firo?
Firo coin had a very eye-catching inception and has been a profitable investment for a long time. However, examining it financially, we can learn that the token has seen a %81 drop in value over the last year, and its liquidity score is %38, making the token hard to trade, especially during the bear market as is happening now!
Last but not least, one of the vital factors that the possible future growth of Firo depends on is when the crypto winter will end, and in the current market, FIRO couldn't be a promising short-term investment.
FAQ
Reading the article to its end, you may face several questions about the Firo project. Below, we will answer the most frequently asked questions most investors try to answer!
Is Firo Listed On Coinbase?
No, the FIRO token is not listed on the Coinbase exchange yet.
Is Firo Proof of Work?
According to its official website, Firo uses a hybrid PoW and LLMQ Chainlocks system combining the fair distribution of supply with protection against 51% attacks and quick finality of blocks and transactions.
Can You Stake Firo?
Yes. You can go through staking, stake a certain amount of your FIRO tokens and earn more Firo (FIRO) in return, depending on the APY.
What Wallet Has Firo?
If you want to buy or sell FIRO, you can use different types of wallets, including official desktop wallets, mobile wallets or third-party wallets. From the Firo Official Website, you can download them and start trading FIRO!
How do you rate this post?