Is BitTorrent (BTT) A Good Investment In 2022?
tl;dr
BitTorrent is the largest file sharing protocol where users act as seeds, allowing others to connect to the network and download files from these seeds. The platform is so popular that back in 2015, it was estimated that 20% of all broadband traffic is available on BitTorrent.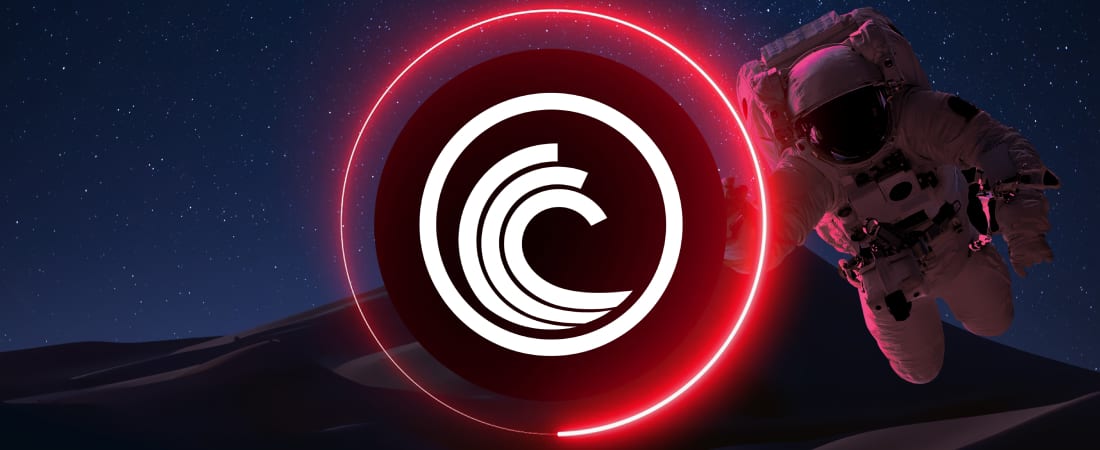 How do you rate this post?
Introcution
Founder of Tron, Justin Sun, bought BitTorrent in 2018 for $440,000,000. BItTorrent Token, AKA BTT, is a direct result of Tron's attempt at launching a BitTorrent token sale and issuing a utility token.
Terms To Know Before You Torrent
Seed: The act of uploading downloaded content on the BitTorrent network is called seeding. Before the tokenization of BitTorrent, seeding was not rewarded in any way. After tokenization of
BTT, seeders are awarded with the BTT token.
Torrent: Torrenting is the act of sharing files and content using Torrent applications. There are many torrent websites out there that offer you a variety of things to download. However, most of these websites are banned in certain countries due to copyright laws.
Pirate: Many active torrent users see themselves as Pirates of the digital universe, as most of the content on torrenting websites are hacked, cracked, or stolen due to Torrent's natural decentralization and anonymity.
Peer: The people who download the shared data/files from the BitTorrent network are often referred to as Peers or Leeches.
How Torrent Works
As a torrent protocol, BitTorrent facilitates peer-to-peer file sharing. Users act as seeds for particular files and peers can connect to the network and download from these seeds. This is the original function and purpose of the protocol.
As previously demonstrated, Torrent peers are rewarded through airdrops, basically the more you seed the more you receive BTT, these tokens can be utilized to increase your in-app download speed or you could easily exchange the tokens inside the BitTorrent environment with TRX, USDT, WINK, and USDJ (at the time of writing, only these exchange options are available.)
BitTorrent's Future Projects & Features
BitTorrent's future plans include developing a content delivery system, wherein users can promote their bids and pay in BTT to receive and download content faster. They also plan to create a storage platform that provides users with additional storage or get paid for offering storage. The team is even considering building a proxy service for users with unreliable internet services. These users can pay a client to retrieve content by URL. But the main goal is to make BitTorrent an open-source platform so that other developers can build features on it and make it more fast and secure.
With the tokenization of the network, a whole other features are being added to the ecosystem as well. BitTorrent Speed is designed to use financial incentives on the network, and peers are now able to pay in BTT to speed up the download process.
Financial Analysis
BTT's ROI over the last year has been 1,227% with similar projects in protocol and storage categories' ROI being 1,081% in the same timespan. It has 70% liquidity score and currently ranks #70 in market cap rankings, and has a $2.6 billion market cap. BTT's popularity increased by 13% on Twitter and 7% on Reddit. However, it decreased by 28% on Telegram.
Prices are extremely volatile which is understandable due to border crypto market moves. BTT was issued on the Tron blockchain which makes it a TRC-10 token. It was sold in a Binance launchpad offering in late Jan 2019. It managed to conclude in less than 15 minutes, and the sale saw them taking in the equivalent of 7.2 million dollars which is on top of the other 20 million dollars from the private sale prior to it. BTT started trading immediately after the sale.
You Are Saying That BitTorrent (BTT) is The Best Cryptocurrency to Invest in?
Nominating a cryptocurrency as the best to invest in depends on various factors. The important point is that every single case is unique and nobody can claim one solution works for every problem. To know wether a cryptocurrency is the one that works for you needs careful analysis. What we provide here is a meticuluous account of the changes occured in this specific currency. To invest wisely, you need to weigh your financial status in detail and follow the market closely. To do so, Cryptologist helps you find secure investment options.
To see our reports and easily compare the available investment options, check out our website.
How do you rate this post?