7 Best Altcoins To Buy Now
tl;dr
Having experienced a significant rise in demands, cryptocurrencies have expanded in variety in recent months. In fact, among thousands of crypto projects in the market, the value of special altcoins is raised due to providing Decentralized Finance (DeFi) and applying Smart Contracts. This article is your guide to those special altcoins that may perform well in the coming months and can be promising and result in huge benefits.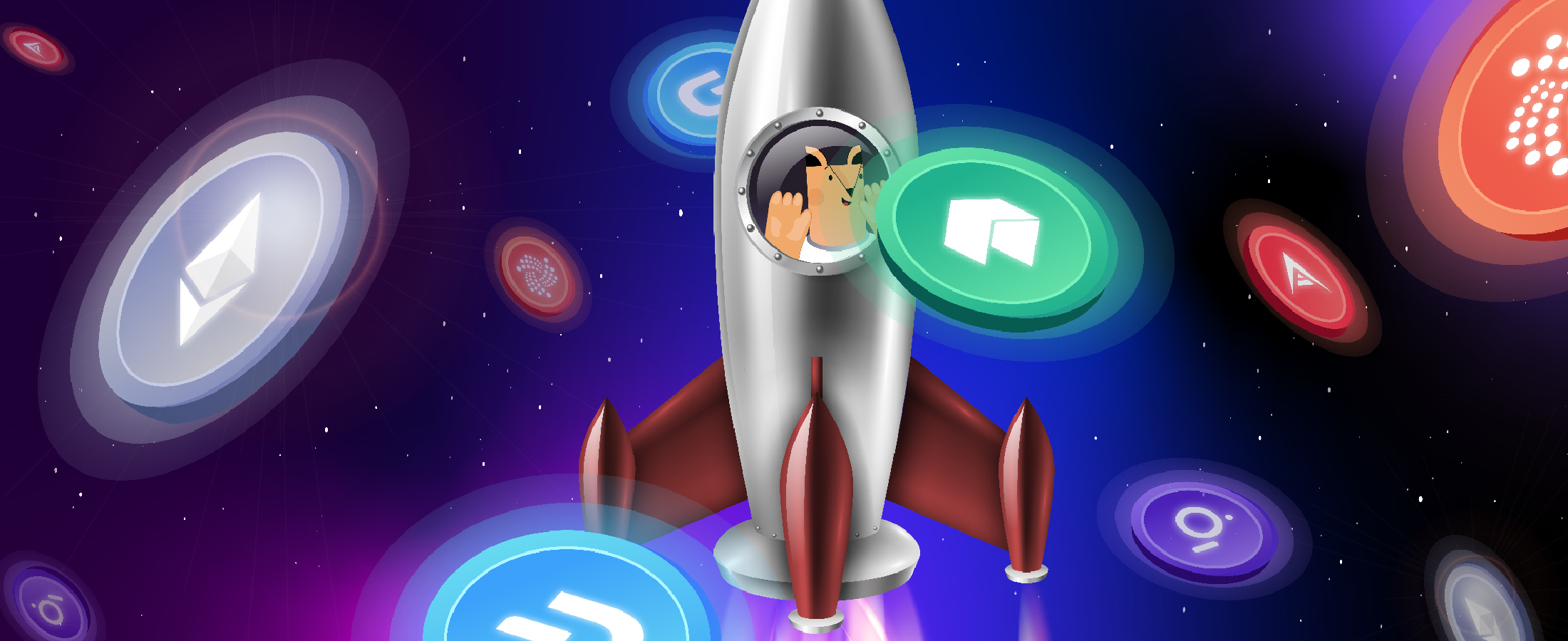 How do you rate this post?
Avalanche
Avalanche is an open-source platform and is the first decentralised smart contract platform built for the scale of global finance and launching decentralised applications (dApps). A notable advantage of Avalanche is the enormous speed of its blockchain, which can process up to 4,500 transactions per second and has considerable growth potential, especially in the area of NFTs. Avalanche would be a stellar investment considering the surge in dApp projects, which ticks developers' criteria of a low-cost, scalable blockchain. You can delve deeper into the Avalanche project and learn all about it.
AVAX
AVAX is the native token of Avalanche, and since its launch in 2020, it has rapidly grown. AVAX's price has risen more than 1,840%, from $4.63 to $89.84. Today on Mar 13, 2022, the price is in the range of $71 with %154 annual ROI for investors and a rank #10 in coin market cap. Check out AVAX's financial performance.
Solana
Being powerful for developers and fast for everyone, Solana is the fastest-growing ecosystem in the world! Launched in 2017, Solana is an open-source project - currently run by Solana Foundation - designed as a decentralised blockchain to enable scalable, user-friendly apps and support smart contracts, Non-Fungible Tokens (NFTs) and a variety of decentralised applications (dApps). Making steps toward the blockchain, Solana offers users faster transactions and lower fees than rival blockchains like Ethereum. Learn more about the Solana ecosystem with just one click!
SOL
SOL is the primary token of the Solana ecosystem and is the 9th largest cryptocurrency in the world, according to CoinMarketCap. On Mar 13, 2022, SOL is being traded at the range of $80. Also, the SOL price shot up more than %550 over the last year.
Polygon
From NFT markets and games to the growing DeFi ecosystem, all in one with Polygon. It is both a cryptocurrency and blockchain scaling platform that aid users to bring the world to Ethereum. The most important reason to need Polygon is that the growing popularity of applications adds many transactions to the Ethereum blockchain. Polygon provides faster transactions and lower costs for users. It was formerly known as Matic Network and had its own cryptocurrency, called MATIC. Matic, the 16th largest cryptocurrency by market cap, is used to pay fees on the Polygon network for staking and governance. MATIC is traded at the range of $1.5 with a %237 annual ROI. Do you want to invest in Polygon? First, visit here to learn more about it.
Cardano
Cardano, a Proof of Stake blockchain, was founded by Charles Hoskinson, co-founder of Ethereum, to "provide a more balanced and sustainable ecosystem" for cryptocurrencies. Cardano enables smart contracts, allows people to skip intermediaries, such as banks and other financial institutions, and provides lending, trading, asset management, insurance, and other typical financial services.
ADA
The Cardano blockchain's native cryptocurrency is known as ADA, which was launched in September 2017. With a price of $ 0.81, ADA holds the position of the 8th largest cryptocurrency by market cap. You can find out how Cardano works from here.
Terra
Terra, a Cosmos-based protocol, is an open-source blockchain payment platform for algorithmic stablecoins, which allows users to trade Terra stablecoin (TerraUSD or UST) easily and swiftly. Terra operates with smart contracts, stable coins, and the Oracle system to help users earn interest on stablecoins, trade, or exchange the coins and replace most of their banking needs with one seamless DeFi protocol. According to its whitepaper, Terra uses a Proof of Work mechanism, where validators verify transactions according to the number of coins they hold. See how you can make millions by holding special coins.
What Is Luna?
LUNA, the native token of the Terra blockchain, started from under $1, jumped over %550 over the past year, and now is trading at the range of $87. Most recently, Terra announced that TerraUSD (UST) would be backed by a $1 billion Bitcoin reserve. Having backed by Bitcoin, TerraUSD saw an increase in demands. The more demands for UST means more LUNA is burned, reducing LUNA's supply and increasing its price.
Binance Coin
You have certainly heard about the Binance exchange. Binance Coin, known as BNB, belongs to Binance's own blockchain, i.e., the Binance Chain. Binance is the world's largest cryptocurrency exchange. Having been created as a utility token for discounted trading fees in 2017, BNB has expanded to numerous applications, including payments for transaction fees (on the Binance Chain), travel bookings, entertainment, online services, and financial services. Since August 2021, BNB was the fourth-largest cryptocurrency by market capitalisation, behind only Bitcoin, Ethereum, and USD Tether and trading at $368. During the last 14 days, BNB's price was 2% up. Invested $100 in BNB a year ago, you could have %33 more over the last year.
Chainlink
Chainlink is a decentralised blockchain Oracle network built on Ethereum. The Oracles give the real-world data obtained from third-party sources to smart contracts on the blockchain. You can learn all you need to know about Oracles here. Chainlink increases smart contract interconnectivity by providing access to reliable data feeds, payments, APIs, and other resources to smart contracts. In simple words, decentralised oracles like chainlink bridge blockchain and the real world. As demand for decentralised products and services continues to skyrocket, Chainlink will continue to add value. It is one of the fastest-growing projects in the blockchain space today, and to get a PhD in Chainlink, follow me!
LINK
Chainlink's token, known as LINK, is used to pay Chainlink network operators for retrieving and preparing off-chain data and performing computations. According to CoinMarketCap, LINK is the 24th largest cryptocurrency by market cap and is traded at the range of $12 at the time of writing this post on Mar 15, 2022.
Conclusion
All the altcoins we mentioned above could be promising, but there are definitely many other projects that can increase in value. Remember that cryptocurrency isn't a get-rich-quick scheme. Instead, you should consider it a long-term investment and always Do Your Own Research (DYOR) to invest responsibly. Having provided various educational posts unique analyses of top 1500 crypto projects and hot topics, Cryptologi.st is one of the best sources for gaining valuable info and making confident investment decisions quickly.
How do you rate this post?