6 Best NFT Marketplaces In 2022
tl;dr
By now, you are probably aware of the NFT craze and how everyone FOMO'd and rushed to get their own NFT, and the prices skyrocketed. Why not you own an NFT? Here are 6 of the best marketplaces where you can get or mint your very own NFT!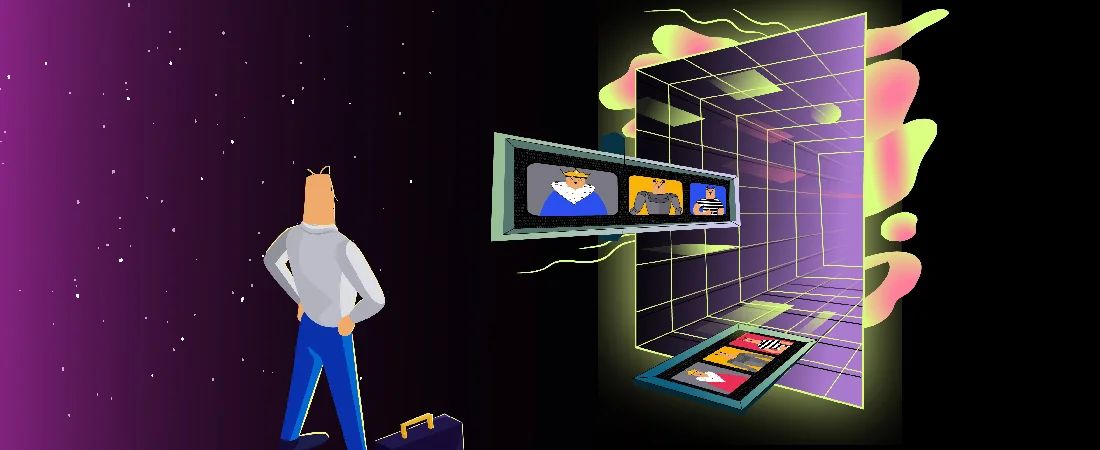 How do you rate this post?
OpenSea
OpenSea was founded in late 2017 and is the largest marketplace for NFTs and other digital collectables. The platform is free to sign up for and makes it easy for beginners to mint their NFTs. All sorts of digital assets with different formats are available on this marketplace, and it supports more than 150 cryptocurrencies as payment methods. Learn about a crypto project that facilitates payments. OpenSea surpassed $3.5B in monthly Ether trading volume in January 2022.
Rarible
Rarible is an NFT marketplace on Ethereum. Founded in early 2020 by Alex Salnikov and Alexei Falin, Rarible managed to become one of the most significant NFT trading marketplaces in only two years. However, to buy and sell on the platform, you'll need to use the RARI token. RARI is an ERC-20 token on the Ethereum mainnet. Users can also use RARI to manage artworks on OpenSea. Rarible has partnered with the well-known tech giant, Adobe, to further secure its network and its NFT creators.
SuperRare
SuperRare is another NFT marketplace that supports various digital assets like arts, videos, and 3D images. Users can mint or purchase digital assets using Ether. However, the platform introduced its own token RARE back in August 2021. RARE is an ERC-20 token on Ethereum and is used as a reward for users voting governance and can be staked in future. Make millions by learning pro tips on staking. Like Rarible, users can buy and sell their SuperRare NFTs on the OpenSea marketplace.
Nifty Gateway
Nifty Gateway is an art curation platform created and managed by the cryptocurrency exchange Gemini. The NFTs of this platform are called "nifties" and are created on the Ethereum blockchain. Some of the most famous artists, such as Beeple and Grimes, have their own NFTs available on Nifty Gateway. Check out the hottest celebrities entering the NFT world. Besides being an NFT marketplace, Nifty Gateway can host your NFTs for you. It means instead of your own wallet, you can keep your NFTs on Nifty Gateway and Gemini. Also, NFT purchases on NIfty Gateway can be made with fiat currencies like USD.
Foundation
Foundation is another popular NFT marketplace that has facilitated bidding on digital assets without any confusion. NFTs on Foundation are on the Ethereum blockchain, and users need to have an Ethereum-friendly wallet to begin trading NFTs on this platform. Even though it was launched in early 2021 and has recently celebrated its first birthday, over $100 million NFTs have been sold on this platform in just one year! Foundation's UI makes it easy to create your very own NFTs.
NBA Top Shot
NBA Top Shot is an NFT marketplace specifically for the National Basketball Association on the Flow blockchain. This NFT marketplace was designed by Dapper Labs, which has also founded the Flow project. Fans can purchase their favourite NBA moments like videos and highlights as NFTs. The NBA NFTs are only available on this marketplace and can't be found or purchased on other marketplaces. Collectable moments are available in all price ranges, including just a few dollars.
Final Tips
Even though the NFT craze has caught the eye of the masses, many still believe NFTs are a scam. There are many scam projects out there, but buying your NFTs from the right artist and on the right marketplace can help you avoid the scams and make safe purchases. Here at Cryptologi.st, we have provided everything you need to enter the endless world of Crypto assets and NFTs - crypto news, reviews, and project overviews. We have gathered everything you need all in one place so you can save countless hours browsing and make smarter crypto decisions.
How do you rate this post?